Benefits of Mobile Drug Testing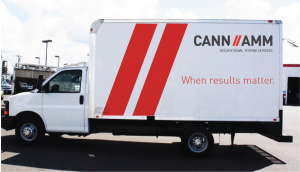 Mobile drug testing makes sense when bringing your people to one of our collection sites doesn't. Examples of such include when you are in a remote location or you have a large number of on-site employees that need employment drug testing within a day or two. This allows faster testing for a larger portion of employees and removes unnecessary travel time.
With mobile drug testing, you'll reduce employee time away from job sites as well as employee downtime while ensuring testing is completed in a timely manner. When testing is performed on-site there is also a lower possibility of employees trying to provide compromised samples.
CannAmm Mobile Drug Testing
Our mobile fleet units located in Edmonton, Grande Prairie, and Fort McMurray can perform site testing. CannAmm is able to come to your job site if it is located in central or northern Alberta, northeastern British Columbia (including Dawson Creek and Fort St. John, as well as parts of Saskatchewan) during normal business hours.
After-hours testing may be available through our third-party network, depending on your location. Our trained and certified staff manage specimen collections and follow the appropriate chain of custody procedures making sure that discretion and confidentiality are maintained with our customers. CannAmm can deliver a comprehensive suite of mobile employee drug testing services designed to meet your corporate policies and legislative requirements.
Fast and Accurate to Keep Your Business Going
All lab-confirmed positive test results are verified by a qualified medical review officer, and for the vast majority of tests, an email notification will be sent to your representative within 36 to 72 hours of collection for negative results when using laboratory testing, and less than 3 hours after collection when using our express/POCT collection technologies.
We're also accountable for our results, and we will provide full support when non-negative results occur or if your company faces legal action related to wrongful termination.
Other Mobile Testing Services
Our mobile testing also offers services including those that cover occupational health testing requirements, such as audiograms and mask fit testing, and random drug and alcohol testing (subject to geographical limitations and fleet availability). Save money, time, and effort by using our on-site services while keeping your job sites productive, safe, and drug-free.
Contact us today to find out how we can help you with your testing needs, or to schedule an appointment for mobile testing.